I frame the photographs myself. Every photograph is drymounted and matted with four-ply 100% cotton museum board that I cut individually.
Ready for hanging with attached specially coated picture wire, which will not leave marks on the wall.
Each photograph is a limited edition and is signed, numbered and dated on front of mat in pencil. A certificate of authenticity is included. Scroll down to see examples of the frames.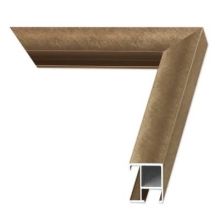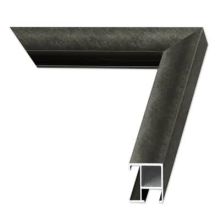 Metal frame options:
Neo-Florentine is a high quality contemporary metal frame in dark bronze or black, with the classic florentine finish which has been used on jewelry for centuries, giving a very subtle texture to the surface. It is slightly under 1" wide and has a flat profile.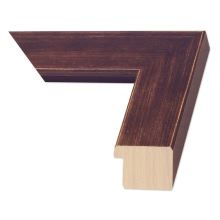 Wood Frame options:
The black wood frame is from Larson Juhl. It has a flat profile and the wood grain shows lightly through the black but it is not a distressed finish. It is 1 1/2" wide.
The brown frame is called Palladio, made in Italy and combines a clean modern profile with a lightly distressed hand-rubbed beeswax finish. It is 1 3/4" wide. I have this in a warm dark brown.
I use this oiled bronze wood frame from Nurre Caxton. It is 2 1/4" wide.